Focus Wrap Company is the premier trusted and certified Paint Protection Film installer of New Jersey, Philadelphia, Bellmawr, Cherry Hill, Marlton, Mount Laurel, Atlantic City, Cape May, Deleware, Bucks County, Newtown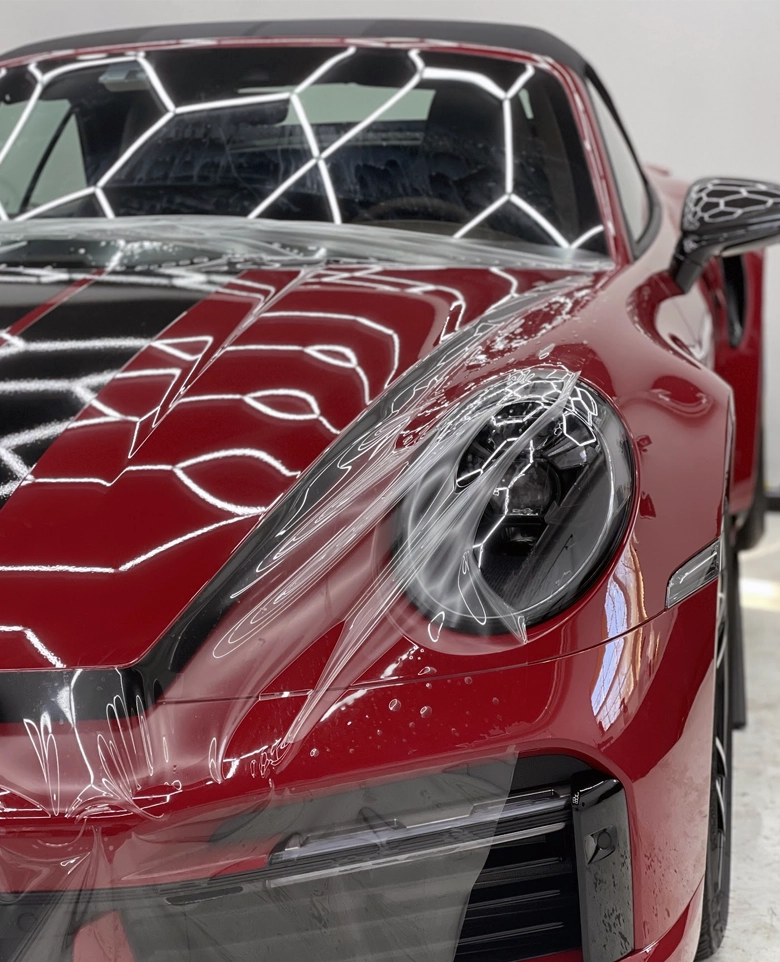 Certified Paint Protection Film Installation
Focus Wrap Company is South Jersey and Philadelphia's top PPF installer of Ceramic Pro Kavaca Paint Protection Film. We are the regions number 1 certified PPF installer which means any film installed comes with a 10-12 year manufacturer backed warranty!
Our team at Focus Wrap Company are professionally trained and equipped by both Ceramic Pro and STek. If you're unfamiliar with these brands or new to PPF, these are the top two manufacturers of Paint Protection Film.
If you're looking for the ultimate protection for your vehicle PPF is the way to go!
What is Paint Protection Film?
PPF is a high performance polyurethane film. It is specifically designed to protect painted surfaces and other materials from abrasion, corrosion, chemicals, and other types of physical damage.
Lets face it, no matter what you do or how careful you are, if you drive your car on the road you will get rock chips in your paint! Ceramic Coatings, waxes, all of these liquid applications will NOT prevent physical damage to your paint from rock chips or minor collisions.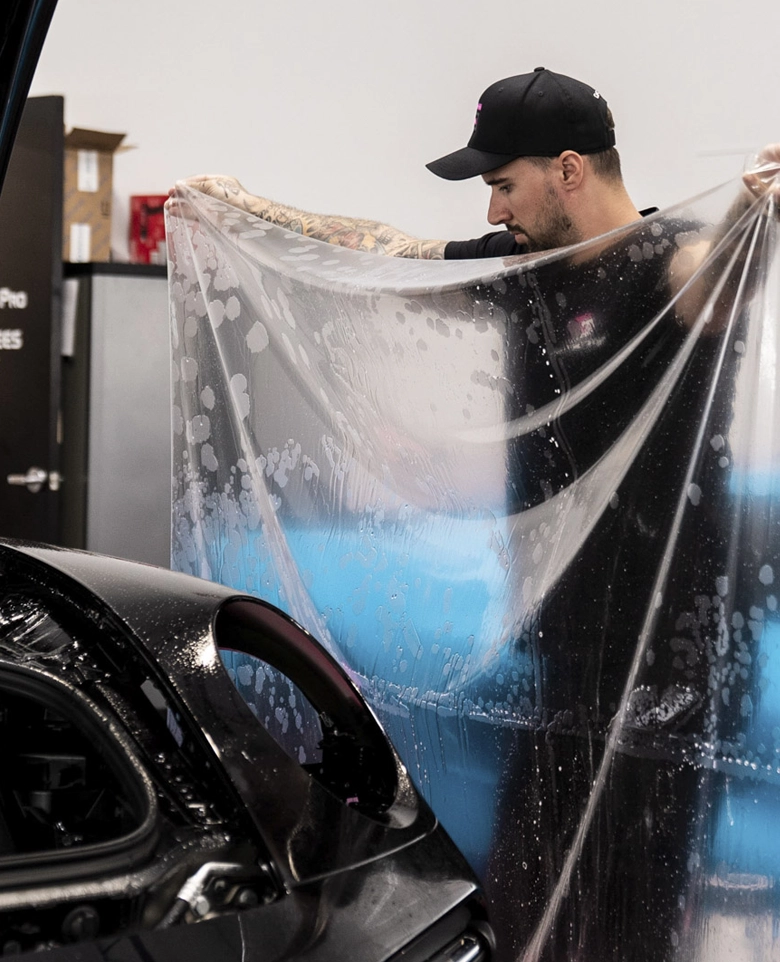 Protect the vehicle's paint and other materials from road debris – with extreme gloss or a rich matte finish.
Can be applied as a front bumper package, clear bra, full front, or entire vehicle clear paint protection film.
Up to a 12 Year Limited Warranty – Highest Among Protective Film
Superior Scratch Resistance for the Painted Surface, the hood, fender, side view mirrors, headlights, and more.
Exceptional clarity. Bonds directly to the clear coat of factory paint and helps to reduce swirl marks better than other paint protection films.
Excellent protection on automotive paint against bug splatter, stone chips, stain resistance, salt, road grime, and ice or snow.

100% Removable

Protects from Nicks, Scratches, and Minor Damage

Protects from Harmful Ultraviolet (UV) Rays

Increases Resale Value by Preserving Paint Finish

Professionally Trained & Certified Installers
When should you get Paint Protection Film?
The question is why haven't you gotten it already? The answer is as soon as possible! Realistically you should have your vehicle delivered straight from the dealership to our shop for installation to protect your vehicle. This guarantees the fresh new paint will last.
We all get anxious and want to take our new car out for a ride when it comes in but the fact is once the damage is done its too late.
 

 

 

   

 

  

 

 

 

  

  

 

 

This guy is the best there is.. so glad I used him he did my design and logo and everything between. Great price and spectacular work.. you sure are beyond great at your craft.

  

 

  

 

 

 

  

  

 

 

I'm thoroughly impressed with the craftsmanship! My car looks amazing! Jace was very knowledgeable and communicative every step of the way. 5 star service for sure!

  

 

  

 

 

 

  

  

 

 

Got my Tesla model 3 wrapped in stealth ppf. Full wrap turned out great. Great protection with a slick new look. Jace was able to effectively answer all my questions and feel like I left my car in good hands. Very happy with the result and will definitely be bringing my next car here.

  

 

  

 

 

 

  

 

 

 Matthew Basile 

 

2023-03-24

 

 

 

 

Awesome job detailing my car. Couldn't have asked for a better job. Interior looked like when I got my car. Thanks again

  

 

  

 

 

 

  

  

 

 

We brought our company truck to focus wrap for a quick detail. Turn around was fast, price was fair, and the overall service was A+ . We will be using again.
Thank you.
John

  

 

  

 

 

 

  

  

 

 

Brought in our full sized sprinter van for a much needed detail and cleanup after a few years of heavy fleet use, absolute A1 service start to finish and can't thank these guys enough. Will be back for a full wrap soon!

  

 

  

 

 

 

  

  

 

 

Excellent Job does amazing work!

  

 

  

 

 

 

  

  

 

 

Great experience all around. I have used Jason and his team for 4 different vehicles and have yet to be disappointed in his work. I have recommended him to family and friends.

  

 

  

 

 

 

  

 

 

 Travis Hastings 

 

2022-11-18

 

 

 

 

I recently bought a Toyota Tacoma and desperately wanted it wrapped. I live in Red Bank of New Jersey and was shopping prices and shops locally and either the companies I called offered no help on the specific color I was looking for or just treated me like a number and not a client. After speaking to Jason at Focus he immediately found solutions for the style of wrap I wanted and additionally was honest about quantity and pricing. Jason made it a breeze and I let him run with my truck and make some style choices that definitely paid off. Jason is worth the money and time because he took my plain white truck and make it stand out about the rest. Whatever problems I had with the truck, I brought it back and immediately fixed the very few spots, no questions asked. Focus Wraps was definitely worth the 2 hour drive for the service, the professionalism, but most importantly the diligence behind the car wrapping craft. If I ever decide to wrap my car again, im coming back to Jason no matter how far the drive.

  

 

  

 

  

  

 

   
CERTIFIED INSTALLERS. PROFESSIONAL INSTALLATION
Focus Wrap Company's installers are all professionally trained and certified to ensure you are 100% satisfied with your purchase. We pride ourselves in having a professional, clean facility with the best tools to make installation quick and easy!
WHY IS KAVACA CERAMIC COATED PAINT PROTECTION FILM THE BEST CHOICE?
SELF-HEALING: Ceramic Pro's KAVACA Ceramic Coated Paint Protection Film is self-healing meaning minor scratches and abrasions will typically disappear once exposed to heat (yes the sun! hot sunny days are your friend)
CERAMIC IMPREGNATED: KAVACA Ceramic Coated PPF features nano-ceramic particles in the adhesive layer and the top coat layer of it's film which provides increased gloss and an industry-leading resistance to chemicals.
CERAMIC COATING CMPATIBLE: Want extra protection? Well KAVACA Ceramic Coated PPF accepts coatings to be applied to its surfaces and it's also recommended for extra gloss and protection.
DURABILITY: KAVACA Ceramic Coated PPF offers the best warranty in the industry with 12 years against cracking, fading, yellowing, and discoloration.
ZERO ORANGE PEEL: Crazy right? What's crazier is seeing this film in person, it's seriously the best-looking film on the market!

Our Paint Protection Film is the ultimate protection that is virtually invisible once installed.
Extreme high gloss surface
Instant scratch healing without heating
Slick surface due to nanoceramic top coat
Reduced orange peel and no glue marks with PPF installation gel
Advanced chemical and corrosion resistance
Resistance to high temperatures
Limited lifetime warranty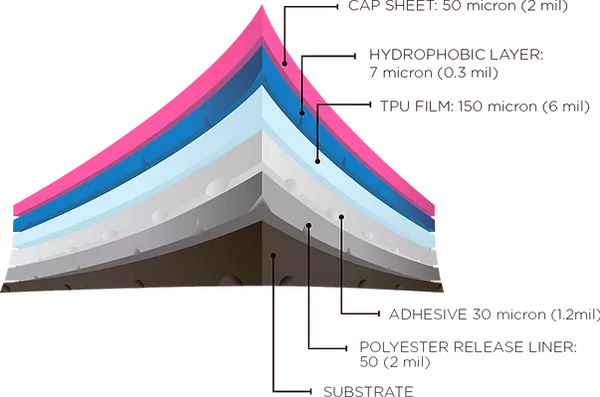 Before your paint gets rock chips!
Monday - Friday: 09:00 AM - 06:00 PM