Focus Wrap Company is Philadelphia and New Jersey's top fleet detailer serving Cherry Hill, Marlton, Cape May, Atlantic City, Camden County, Gloucestor County, Atlantic County, and Bucks County.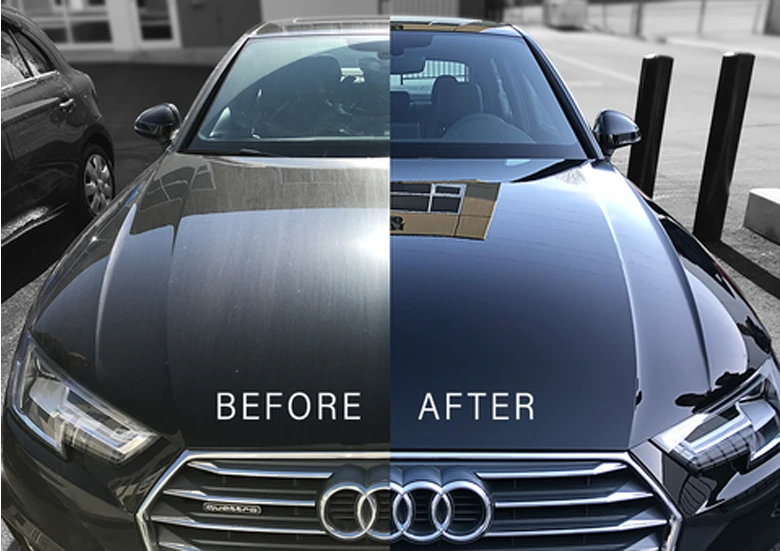 Get Your Vehicle Showcar Ready
Put your car into good hands and give it the care it needs at Focus Wrap Company.
Our team at Focus Wrap Company are professionally trained and equipped to properly care for and detail vehicles ranging from daily drivers, cars, trucks, show cars, race cars, and motorcycles!
We have packages to fit everyone's budget!
Hassle-Free Detailing Services
At Focus Wrap Company we understand the impotance of keeping your vehicle clean but we also understand its not easy. That is why we make it easy and hassle-free to drop off your vehicle for a detail.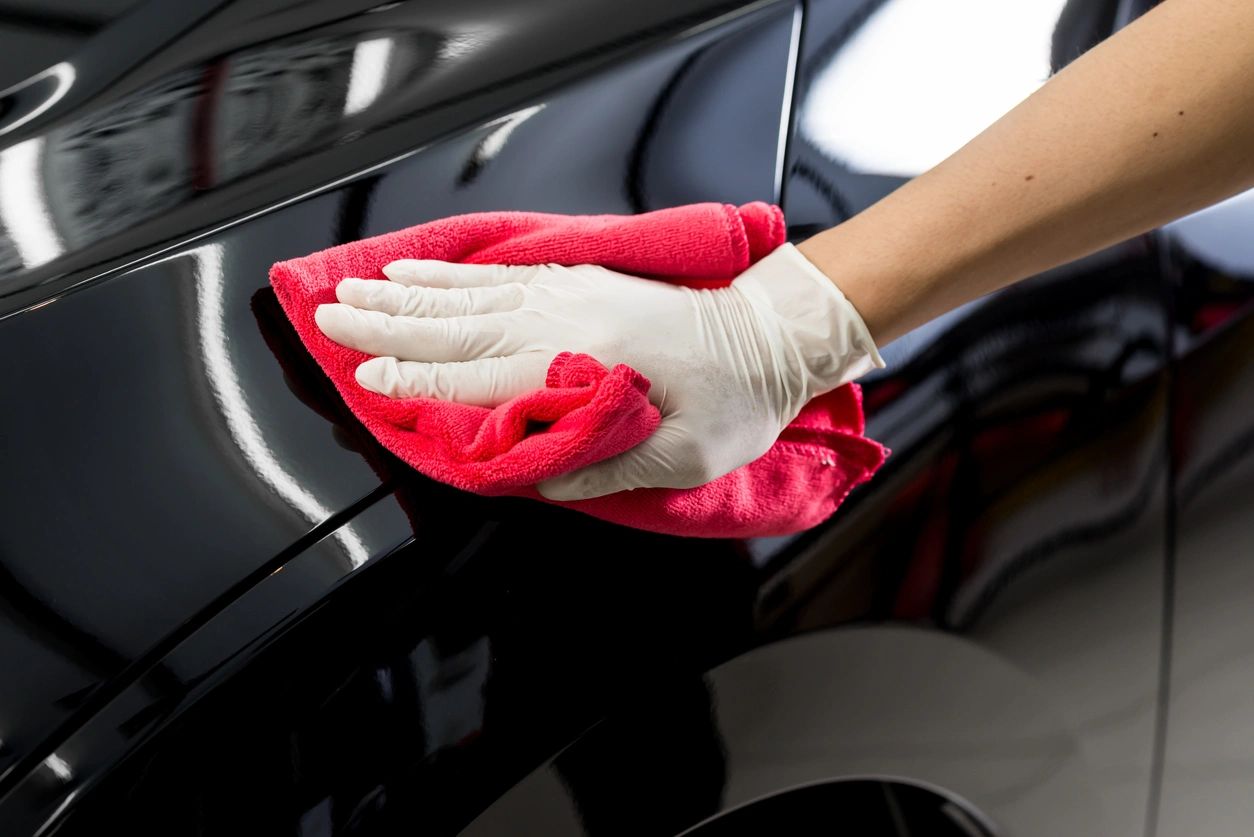 Benefits of Having Your Vehicle Detailed:
Regular cleanings keep everyday wear and tear to a minimum
Regular cleanings keep your car's interior germ free
Clean vehicle interiors make driving safer
Having a clean vehicle improves state-of-mind
Minimize company expenses for fleet vehicles
Retain Vehicle resale value
 

 

 

   

 

  

 

 

 

  

  

 

 

This guy is the best there is.. so glad I used him he did my design and logo and everything between. Great price and spectacular work.. you sure are beyond great at your craft.

  

 

  

 

 

 

  

  

 

 

I'm thoroughly impressed with the craftsmanship! My car looks amazing! Jace was very knowledgeable and communicative every step of the way. 5 star service for sure!

  

 

  

 

 

 

  

  

 

 

Got my Tesla model 3 wrapped in stealth ppf. Full wrap turned out great. Great protection with a slick new look. Jace was able to effectively answer all my questions and feel like I left my car in good hands. Very happy with the result and will definitely be bringing my next car here.

  

 

  

 

 

 

  

 

 

 Matthew Basile 

 

2023-03-24

 

 

 

 

Awesome job detailing my car. Couldn't have asked for a better job. Interior looked like when I got my car. Thanks again

  

 

  

 

 

 

  

  

 

 

We brought our company truck to focus wrap for a quick detail. Turn around was fast, price was fair, and the overall service was A+ . We will be using again.
Thank you.
John

  

 

  

 

 

 

  

  

 

 

Brought in our full sized sprinter van for a much needed detail and cleanup after a few years of heavy fleet use, absolute A1 service start to finish and can't thank these guys enough. Will be back for a full wrap soon!

  

 

  

 

 

 

  

  

 

 

Excellent Job does amazing work!

  

 

  

 

 

 

  

  

 

 

Great experience all around. I have used Jason and his team for 4 different vehicles and have yet to be disappointed in his work. I have recommended him to family and friends.

  

 

  

 

 

 

  

 

 

 Travis Hastings 

 

2022-11-18

 

 

 

 

I recently bought a Toyota Tacoma and desperately wanted it wrapped. I live in Red Bank of New Jersey and was shopping prices and shops locally and either the companies I called offered no help on the specific color I was looking for or just treated me like a number and not a client. After speaking to Jason at Focus he immediately found solutions for the style of wrap I wanted and additionally was honest about quantity and pricing. Jason made it a breeze and I let him run with my truck and make some style choices that definitely paid off. Jason is worth the money and time because he took my plain white truck and make it stand out about the rest. Whatever problems I had with the truck, I brought it back and immediately fixed the very few spots, no questions asked. Focus Wraps was definitely worth the 2 hour drive for the service, the professionalism, but most importantly the diligence behind the car wrapping craft. If I ever decide to wrap my car again, im coming back to Jason no matter how far the drive.

  

 

  

 

  

  

 

   
Looking for something else?
Looking for larger vehicles? Fleet Detailing? Check out our Fleet Detailing services!
Full Interior Wipe Down
Steam Decontamination
Full Interior Vacuum
Shampoo Carpets & mats
Clean & Condition Seats
Basic Stain Removal
Odor Removal
Exterior Wash
Door Jams Wipe Down
Wash & Degrease Wheels
Tire Dressing
Ceramic Wax Application
----------
----------
----------
----------
Full Interior Wipe Down
Steam Decontamination
Full Interior Vacuum
Shampoo Carpets & mats
Clean & Condition Seats
Basic Stain Removal
Odor Removal
Exterior Wash
Door Jams Wipe Down
Wash & Degrease Wheels
Tire Dressing
Ceramic Wax Application
Clay Bar Process
1-Step Paint Correction
Ceramic Paint Sealant
----------
Full Interior Wipe Down
Steam Decontamination
Full Interior Vacuum
Shampoo Carpets & mats
Clean & Condition Seats
Basic Stain Removal
Odor Removal
Exterior Wash
Door Jams Wipe Down
Wash & Degrease Wheels
Tire Dressing
Ceramic Wax Application
Clay Bar Process
1-Step Paint Correction
2-Step Paint Correction
Ceramic Paint Sealant
Full Interior Wipe Down
Steam Decontamination
Full Interior Vacuum
Shampoo Carpets & mats
Clean & Condition Seats
Basic Stain Removal
Odor Removal
Exterior Wash
Door Jams Wipe Down
Wash & Degrease Wheels
Tire Dressing
Ceramic Wax Application
----------
----------
----------
----------
Full Interior Wipe Down
Steam Decontamination
Full Interior Vacuum
Shampoo Carpets & mats
Clean & Condition Seats
Basic Stain Removal
Odor Removal
Exterior Wash
Door Jams Wipe Down
Wash & Degrease Wheels
Tire Dressing
Ceramic Wax Application
Clay Bar Process
1-Step Paint Correction
Ceramic Paint Sealant
----------
Full Interior Wipe Down
Steam Decontamination
Full Interior Vacuum
Shampoo Carpets & mats
Clean & Condition Seats
Basic Stain Removal
Odor Removal
Exterior Wash
Door Jams Wipe Down
Wash & Degrease Wheels
Tire Dressing
Ceramic Wax Application
Clay Bar Process
1-Step Paint Correction
2-Step Paint Correction
Ceramic Paint Sealant
Small-Mid Size SUV's & Crossovers
Full Interior Wipe Down
Steam Decontamination
Full Interior Vacuum
Shampoo Carpets & mats
Clean & Condition Seats
Basic Stain Removal
Odor Removal
Exterior Wash
Door Jams Wipe Down
Wash & Degrease Wheels
Tire Dressing
Ceramic Wax Application
----------
----------
----------
----------
Full Interior Wipe Down
Steam Decontamination
Full Interior Vacuum
Shampoo Carpets & mats
Clean & Condition Seats
Basic Stain Removal
Odor Removal
Exterior Wash
Door Jams Wipe Down
Wash & Degrease Wheels
Tire Dressing
Ceramic Wax Application
Clay Bar Process
1-Step Paint Correction
Ceramic Paint Sealant
----------
Full Interior Wipe Down
Steam Decontamination
Full Interior Vacuum
Shampoo Carpets & mats
Clean & Condition Seats
Basic Stain Removal
Odor Removal
Exterior Wash
Door Jams Wipe Down
Wash & Degrease Wheels
Tire Dressing
Ceramic Wax Application
Clay Bar Process
1-Step Paint Correction
2-Step Paint Correction
Ceramic Paint Sealant
Large SUV's & Pickup Trucks
Full Interior Wipe Down
Steam Decontamination
Full Interior Vacuum
Shampoo Carpets & mats
Clean & Condition Seats
Basic Stain Removal
Odor Removal
Exterior Wash
Door Jams Wipe Down
Wash & Degrease Wheels
Tire Dressing
Ceramic Wax Application
----------
----------
----------
----------
Full Interior Wipe Down
Steam Decontamination
Full Interior Vacuum
Shampoo Carpets & mats
Clean & Condition Seats
Basic Stain Removal
Odor Removal
Exterior Wash
Door Jams Wipe Down
Wash & Degrease Wheels
Tire Dressing
Ceramic Wax Application
Clay Bar Process
1-Step Paint Correction
Ceramic Paint Sealant
----------
Full Interior Wipe Down
Steam Decontamination
Full Interior Vacuum
Shampoo Carpets & mats
Clean & Condition Seats
Basic Stain Removal
Odor Removal
Exterior Wash
Door Jams Wipe Down
Wash & Degrease Wheels
Tire Dressing
Ceramic Wax Application
Clay Bar Process
1-Step Paint Correction
2-Step Paint Correction
Ceramic Paint Sealant